RECTORY PROPERTY DETAILS
(You can click on the Buttons to get instant Popups on your screen.)
CALENDARS, RATES, FACILITIES
FACILITIES
Sleeping Accomodation:
The Old Rectory can sleep 18 overall
The Old Rectory sleeps up to 18 in 6 bedrooms and 2 double sofabeds
Bedroom configuration:
1 bedroom with 1 King bed with ensuite, (2nd floor)
1 bedroom with 1 double bed and single bed and ensuite
1 bedroom with 1 double and 1 single bed
1 bedroom with 1 double bed
1 bedroom room with 3 single beds
1 bedroom with 1 single bed
Bed linens are provided. All bedrooms have drawers and hanging space, a radiator with individual temperature control, and sea views. Cots
are also available and can be moved to suit needs. Please note that cot linens
are not provided, and only one set of bed linens are provided for each bed, so
please bring more if you will need them.
Self-Catering Facilities:
We provide a well equipped kitchen so you can be economical and
independent.  Please scroll down for a detailed list of kitchen items…
Dining Facilities
The dining room seats 17 around one long table, and 8 more around two circular tables in each corner totalling 25 people.  Outside dining on slate tables for up to 26 in the Garden with barbecues. Three high chairs are also available on request.
Living Areas
-The downstairs living room seats 9 and has a lovely inglenook fireplace (logs
provided) that is perfect for relaxing cosy nights in. There is room for extra
seating to be moved in if you all want to be seated together.
-The lobby area in the kitchen has seating for 4 with great ocean views.
-For holiday rentals, the flexible workshop space on the 1st floor is set-up as a
second living room seating 12, also with panoramic ocean views.
-The hallway has a piano and a small library with a range of classic literature,
encyclopedias, children's books and local writers.
Bathrooms:
Bathroom 1 (2nd floor): Shower/toilet, basin (ensuite)
Bathroom 2 (2nd floor): Toilet/basin
Bathroom 3 (1st floor): Bath/shower, toilet, basin.
Bathroom 4 (1st floor): Bath/shower, toilet, basin (ensuite).
Bathroom 5 (1st floor): Shower cubical, basin.
Bathroom 6 (1st floor): Toilet, basin.
Bathroom 7 (Ground floor): Wet-room shower, toilet, basin.
We provide;
-17 sets of towels and bed linen,
-Toilet paper
-Hand soap
General & Utilities:
Central heating, log fire with logs provided, fast Broadband internet access (with
Wifi throughout), TV with 'Sky' box ('Cable"), DVD/CD player, telephone (with limited
calls). There is a utility room with laundry and washing machine, clothes dryer,
iron + board, cleaning supplies and hoover. All of the utilities and services are
included in the rental price.
Parking:
Parking for 7 cars is available outside the house.
We also supply:
tea
coffee
sugar
hand soap
dishwashing liquid
wash cloths
sponges
dishwasher tablets
tea towels
kitchen roll
toilet paper
toilet cleaner
Rectory Faq
Rectory F.A.Q.
Frequently Answered Questions regarding the Rectory…
General
How far are you from Central London?
About a five hour train trip…
How far are you from the town of Newport?
Very close… a three minute car ride and 30 minute walk (approximately 1 mile away)…
Do you have direct access to the famous Coastal Paths?
Yes! We have public access path the .8 of a mile distance over farm lands to the paths and the sea.
How much privacy is there?
We have only farm lands surrounding the Rectory and Cottage…
Do you have nearby Managers who can answer questions or provide help if need be?
Yes. Our couple Poppy and Dan are just 8 miles away.
Do you have high speed Internet and WiFi?
Yes, we have very fast broad band internet of the highest order due to our new Fiber Optic connection, with WiFi coverage throughout ….
      7.  Are you Pet friendly?

Yes, but please realize that our 1 acre garden is only partially fenced, with farm land all around.  This means that you must watch your pets when they are out or keep them on a lead. 
      8.  How much privacy is there?
The entire property is surrounded by beautiful farm land, so you have a high degree of privacy.
Facilities:
How many Barbeques do you have?
We have three Barbeques that use propane (we supply it). You can also move them around to suit.
Is there bedding provided for all of the couch beds?
Yes, for all the sofa beds.
Are most of the bedrooms able to take a cot?
Yes they are.
Do you need to know our expected arrival time?
No you should have our Welcome Doc info with the key entry instructions.
Activities:
How close to Newport Beach are you?
Less than a mile, you can walk there too in about ten minutes.
How do we get to the famous coastal paths?
There are direct access walkways straight to the paths. There are 200 miles of beautiful Costal Paths going North and South.
We hear there is bird watching in the Newport area. How do we best do that?
Yes we have World Class birdwatching in Newport. Just go to the Information Center in town and they will show you all the viewing areas.
Where can we hire bikes in Newport?
Here is the link to hire bikes: http://carninglibikehire.com/
What else is nearby for other fun activities?
The leisure centre and swimming pool is really nice, cheap and free easy parking:   Just 10 mins drive     http://www.gofishguard.co.uk/project/fishguard-leisure-centre/
The Iron Age Fort 10 mins away     http://www.pembrokeshirecoast.org.uk/default.asp?PID=261
The Shire horse farm 15 mins away     http://www.dyfed-shires.co.uk/
The National Garden of Wales, 1 hour away… so much to see for a whole day. Huge greenhouses. Lots for children to do.     https://botanicgarden.wales/
The Scolton Manor 30 mins away… lots of events for kids     http://www.visitpembrokeshire.com/attractions-events/scolton-manor-museum-and-country-park/
There is a very nice, spacious, theme park about 1 hour away     http://www.oakwoodthemepark.co.uk/
Are there shops and markets nearby where we can get gift items for family and friends?
Yes, there are a wealth of local craft shops in Newport selling hand made goods like candles, pottery, silverware, jewelry and much more. There is a Monday street market that includes gifts as well! The whole foods shop has special gifts and specialty foods too. The larger towns of Fishguard and Haverfordwest are nearby also.
Children:
Is it a good place for children of different ages?
Yes both The Old Rectory and retreat Cottage are very child friendly.
Is it good for Babies and Toddlers?
Yes, we have 2 good strong cots, a high chair and a booster chair.
Are there are stair gates on all stairs for safety?
Yes…
Do you also have some plastic plates and cups for the kiddies?
Yes…
Are there are plastic protectors that go in some electrical sockets for protection?
Yes…
Are there are children's books for stories and amusement of any age?
Yes…
Are there nooks and crannies in the houses where kids can play?
There are lots of places all over the house to curl up in, or hide.
There are lots of sofas and armchairs with big cushions to make dens with.
There are big window ledges in the 3 foot thick walls to sit in and play.
There is a whole acre of garden to play in. 2/3 rds of an acre for The Old Rectory and 1/3rd of an acre for the Sunny Retreat Cottage.
There are big trees to climb, a whole little woodland area to play in.
There are large sunny lawns for frisbee or football or other games.
There is the the huge slate table which has been used as a table tennis table.
KTCHN DTLS
Rectory Kitchen Details:
Serving bowls
Salad bowl                             x2
Serving / Veg dishes,
>square, M                       x2
>oval,  L                                 x2
Casserole dishes (with lids):  
>large (denby)                      x1
>small (pyrex)                       x1
Baking Pans:
>baking tray/sheet               x 3
>cake tin                                x 1
>pie dish                               x 1
Roasting Pans:
>rectangle, pyrex , M            x 1
>rectangle, pyrex, S             x 1
>rectangle metal, L             x 3
Frying Pans: 
>Frying pan (metal)             x 2
>Wok (metal with lid)          x 1
Saucepans (With Lids)
Medium                                  x 2
Small                                      x 4
Large                                      x 1
Triple steamer                    x 1
Grill-pan, flat hob-plate        x1
Serving Accessories:
Butter dish                             x1
Toast rack                             x2
Crockery:
Cereal bowls                      x16+
Soup bowls                         x16+
Egg cups                              x16+
Plates (large)                      x16+
Plates (small)                     x16+
Cutting boards:
>rack                                       x1
>plastic white                        x4
Cutlery:
Knives                                    x16+
Forks                                      x32+
Desert spoons                     x16+
Soup spoons                       x16+
Table spoons                       x12+
Tea spoons                          x16 +
Salad serving spoon set(2) x1
Preparation Equipment:
Hand-held blender                 x1
pestle & mortar                       x1
box grater                                 x1
lemon juicer                            x1
Weighing scales
>w/ bowl                                   x1
Measuring Jug                        x1
Mixing bowls (L,M,S)
Colander (metal)                    x1
Sieve                                         x1
blender (with 2 vessels)       x1
Cups & Glasses:
Mugs                                     x16+
Pint glasses                        x16+
Wine glasses                      x16+
Tumblers – large                 x16+
Tumblers – Small                x16+
Teacups & Saucers            x16+
Stovetop Utensils:
Seive spoon                           x1
Draining spoon (metal)       x2
Lg. serving spoon (metal)   x2
Cooking spoon (wood)        x2
Ladle                                       x1
Tongs                                      x1
Scraper (metal)                     x1
Scraper (wood)                     x1
Fish slice (wooden)             x1
Heat-proof spatula               x1
Prep Utensils / Tools
Rolling pin
Whisk
Masher
Peeler
Garlic press
Bottle opener/Corkscrew
Tin opener
Carving fork
Kitchen scissors
Full knife rack with sharpener
>large chef knife            x2
>Med chef knife              x2
Kitchen Linens:
Tea towels                     x2
Oven mitt                        x1
Apron                               x2
Other
Glass hot-plate
Paper towel holder
Paper towels (full roll)
Sink Items
Double sink with draining board + rack
Washing-up brush
Sponge/Scourer
Washing-up liquid
Hand soap (eco- friendly)
Under-Sink Items
Dustpan & brush
Washing up bowl        x2
Jay cloths
Sponge/Scourers
Scouring pad
Flash wipes
All-purpose cleaner (full bottle)
Washing up liquid (full bottle)
Dishwasher tablets
Bin Bags -black
Bin bags – white
Bin bags – orange (recycling)
Kitchen roll                   x3
Plunger
Tea / Coffee Impliments
Tea pot (for 12 cups)     x1
Sug bowl                          x1
Milk jug                             x1
Cafetiere                         x2
Tray                                  x2
Coffee, tea bags, sugar sachets and milk
are supplied.
Appliances
Oven w/ 3 compartments and 5 hobs
Dishwasher for 12 place settings
Fridge w/ small freezer
>Cooler pack
>Ice tray
>2nd fridge/freezer in utility room
Toaster
Kettle
Clock
Miscellaneous
Bin (with liners)
Recycling containers
Notice board
Phone
Safety
Fire Hydrant
Fire Blanket
First Aid Kit
Wind-up torch
Information
-Maps and guides to local walks and
amenities,
-Welcome pack with information about the
house and amenities.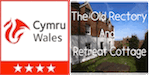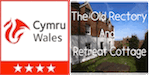 [contact-form-7 id="649″ title="Contact Form Page"]